The Four Uses of 4K Video in Churches
I made a prediction in 2014 here at rAVe that 4K video would start to become the normative in large, multi-site churches by 2020. I think I'll still be accurate with that prediction, though I'm now dividing that future-glance into current realities and applications where 4K — at least in part — can be a used by churches right now.
Here, in late 2016 as of the writing of this article, I know of only one church (Mosaic Church in Hollywood, California) that has gone 4K with their entire video production system. Yet the number of churches shooting and editing in 4K but transcoding down to 1080i/1080p has grown dramatically, with dozens of churches deep in the field production options that 4K video affords them. To understand this trend, it's important to consider the delivery of video in today's technologically savvy churches.
4K Video – Without the Video
Internally, most churches use video projection as the main form of 'video' content for displaying song lyrics, sermon notes, and graphics. In the truest sense, this isn't actual video content, but rather computer-generated outputs at resolutions ranging from 1280×720, 1366×768, 1600×900, up to about 1920×1080 (assuming 16:9 aspect ratio — though quite a few churches are still hanging back in the 4:3 aspect ratio days). The overwhelming majority of churches have invested in specialized church software for handling the database of song lyrics and scripture notes, with popular choices being ProPresenter, MediaShout, and EasyWorship. Though each of these vendor tools allows for video playback, the majority of the work is done in the software as purely graphical elements sent to the projector as simple computer input.
Considering that over 90 percent of the 300,000+ churches in the United States have the attendance of fewer than 90 people, the need for video is far lower than it is for larger churches. In this sense, the need for 4K is also minimal considering the content is computer based graphics that look terrific on a screen suitable for viewing in a 100 seat — or less — venue.
4K for Field Production
The benefits of 4K video in field production are notably greater for churches, as the final output for these videos will be limited to 1080i/p HD video projectors of a church YouTube or Vimeo channel. Because 4K allows for far more picture information, it's possible to use a single camera in the field and crop content as if it was shot with multiple cameras since the 1920×1080 resolution is the final output. In this way, 4K is a church editor's dream because it opens up entirely new possibilities both with the overall resolution and the RAW video files that DSLR-style or Super35-style cameras can capture.
Search YouTube for 4K church video and you'll find 4K content downsampled to HD video to see examples of this field production in action. This is the first step to introduce church leadership to the production capabilities possible that rival what is seen on television — and, indeed, digital film — as a church looks to 4K as an upgrade option for their venues.
4K As a Church Stage Sets or Environmental Projection
Video projection and LED curtains and video walls have also allowed churches to introduce staggeringly large electronic canvases that act as scenic backdrops. With 4K resolution, the opportunity for stunning, crisp, and bright images takes these church stage sets to new levels of immersion. Today, multiple HD scenes are stitched together via software, but it's now possible to simply open up a 4K canvas and seamlessly introduce the fidelity of visual imagery that exceeds what their attendees see in most movie theaters.
For churches that have invested in environmental projection, the only limit now is the projector's resolution and brightness. With extreme high brightness 4K projectors available, this has the opportunity to be a game-changer for the house of worship market with never-before-seen detail that amplifies the overall effect of this immersive display technology.
4K for Multi-site and Video Venues
Indeed, as my 2014 prediction pointed out, the most likely church candidates for 4K are those venues currently used with larger-than-life Image Magnification (IMAG) for video venue campuses where the sermon is projected/displayed via video (live or playback). In particular, those churches that have opted for the huge, dropped-to-the-floor center screen for the lock-down shot of the main stage and side screens for the close-up IMAG will realize the most impact of 4K on this center canvas, as the life-like realism of 4K will further enhance the suspension of disbelief that helps attendees focus on the message and not think about it being a video screen they're watching.
4K overall in the multi-site church venue is not a difficult sales proposition considering the extreme importance placed on high-quality video playback in these venues that place emphasis on these displays. The upgrade from SD or HD to 4K is one where a good demo with 4K footage, 4K signal processing and 4K projection will make quite an impact on church buyers and decision-makers.
As I pointed out at the beginning of this article, I only know of one church that has gone with 4K all the way with end-to-end 4K video workflow. Frankly, it's both challenging and expensive, as it requires an entire infrastructure replacement, much like that which happened a decade or more ago when churches stepped up from SD to HD for live production. From capture to processing to storage to editing to archival, this is a major investment that only a few dozen churches could realistically consider today.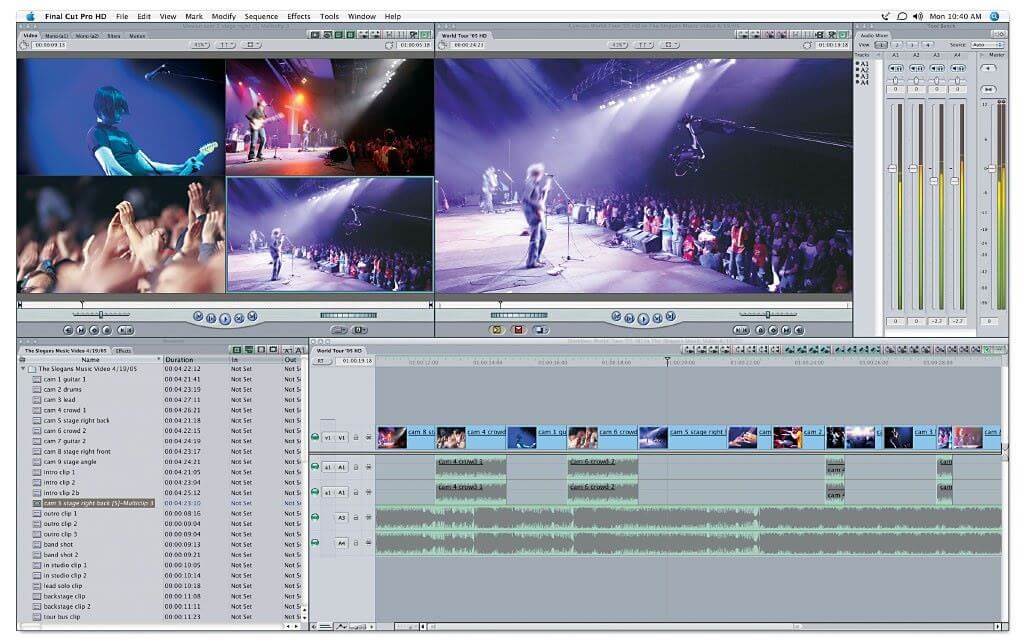 Still, there's ample opportunity to start with 4K either at the field production and post production level or go with the route that Sony has offered with their software licensing option which turns on 4K in their cameras once the church has the full infrastructure to handle it (1080p is enabled by default). There are a lot of churches that need a plan to get from HD to 4K, making now the ideal time for manufacturers and systems integrators to introduce strategic upgrade paths for the house of worship market.
Will 4K be possible for your church clients? Leave your comments below.