Moments that Matter — a DPAA Video Everywhere Summit Recap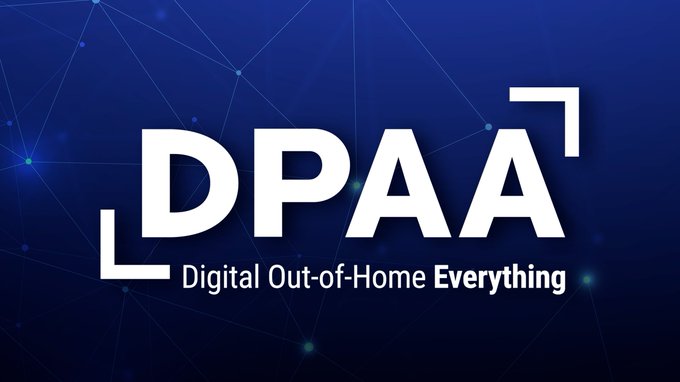 A quick introduction to my DPAA introduction:
I knew a bit about the association before my time in the AV industry; I started working in advertising in New York City in 2013. Seven-ish years in ad agencies later (I worked here, then here, and now here), working mostly in digital media with some print mixed in, DPAA's mission started to make sense to me — that's why I know, today, digital out-of-home (DOOH) is a wildly promising gateway to the consumer. Consumers at stake here include people like you and me, like our parents and grandparents, like the weird and confusing world of social media or just the everyday passersby.
A chunk of my life in advertising has taught me that digital media brings unlimited growth potential — and that's the cool thing about digital. This argument applies whether you're talking about a touch-screen vending machine that dispenses PPE, a digital kiosk in the mall offering wayfinding, the checkout display at your neighborhood 7-Eleven prompting a "do you want to round up your purchase?" donation, a digital billboard on the highway that sparks a consumer decision or purchase, the TV screen aboard your flight with the welcome message we usually all ignore, or even that huge LED board in Korea that (ha) made waves (ha) on the entertainment front — and yes, sometimes even our AV industry installations go viral on the consumer level!
(My friend sent me that video on Facebook. Little did she know I already knew about that install, and I could even tell you the manufacturer — it's Prismview — of the 10-millimeter pixel pitch LED displays, including more than 31,000 LED modules and 17,778 square feet of LED that made the viral animations possible. #AVisLIFE, right?)
Anyway, back to why we're here: the DPAA. And a recap of day three of the DPAA's annual event, the Video Everywhere Summit, held as a livestream production over three days, Oct. 13-15. Among Thursday's speakers were Brian Stelter of CNN, Gail Tifford of WW (formerly Weight Watchers) Garrett Spitzer of Uber and many, many more. As the organization that hosted the DPAA event through its platform, LAVNCH, rAVe wanted to be there to recap the big moments (which we did — find our day one recap here and our day two recap here).
Now enjoy this final wrap-up of the DPAA Video Everywhere Summit.
Moments that Matter in Today's Landscape
While the DPAA summit's overall occasion was to promote necessary, important and timely conversations around DOOH, this session stepped back and considered a larger angle: Human moments that matter in today's landscape.
Discussed in this conversation were issues around data and privacy in advertising targeting; tension among brands, agencies and consumers; and even the controversial conversations in today's media landscape. Kirk McDonald — CEO, North America, of GroupM — and Tiffany Hsu — advertising and marketing reporter for The New York Times — were the two featured guests.
"It is the future of all media to eventually lean on some version of automation; Lean on more use of data and technology to make sure we deliver ads at the right time, right place, right audiences." — Kirk McDonald, CEO, NA at @GroupMWorldwide@DPAAglobal #videoeverywheresummit pic.twitter.com/jBz4Of43l1

— rAVe [PUBS] (@rAVePubs) October 15, 2020
McDonald argued there's an actual benefit to this moment in time among the craziness: For so long, we've been living in a state of constant partial attention. Today, he thinks, the one-to-one nature of meeting via screens could actually help us focus on the moment more. Lately, being more present in the moment has been powerful, McDonald found.
A topic of discussion posed by Hsu to McDonald: playing within a world of sensitive content. GroupM clients are sharing their concerns about data practices and sensitive language, McDonald explained — but they realize they have to be in the right context. Putting stringent practices in place is important so clients can shift their messaging or creative execution or commentary to be sensitive to the emotion of the audience they're targeting. Additional trends Hsu and McDonald discussed included a shift to making all advertising addressable, leaning more heavily into data and technology, boosting up employee connectivity and, of course, programmatic advertising.
"Programmatic means we've found a way to automate something … in a very predictable way," McDonald explained. "Making it predictable includes software, technology and algorithms …. If it's predictable, you can theoretically scale it."
This flexibility that programmatic (as long as it continues to scale) is how the digital industry has evolved, he continued.
"It is the future of all media to lean on some version of automation …. The primary goal here is that consumer experiences get better," McDonald said.
A Session with Broadsign & Sage + Archer
Our readers may recognize the headline company, Broadsign, of this session. Guests of the "Broadlight Spotlight On" discussion included Diederick Ubels, founder and CEO of Sage + Archer, and Adam Green — SVP, GM, programmatic platforms — at Broadsign.
The quick but effective conversation included case-study examples relevant in our industry:
Moco Museum: using live visitor data to trigger a campaign during slower hours to bring in more visitors
Albert Heijn: using mobile data to find pockets of people not coming into the store, targeting them with DOOH to bring them inside, then measuring whether the activation worked
Both of these executions took place in the AV industry's beloved Amsterdam.
𝘽𝙧𝙤𝙖𝙙𝙨𝙞𝙜𝙣 𝙎𝙥𝙤𝙩𝙡𝙞𝙜𝙝𝙩 𝙤𝙣 𝙎𝙖𝙜𝙚 + 𝘼𝙧𝙘𝙝𝙚𝙧

Adam Green, SVP & GM at @Broadsign, is talking to Diederick Ubels, founder & CEO of Sage + Archer, about the added value and flexibility of programmatic digital out-of-home.@DPAAglobal #videoeverywheresummit pic.twitter.com/hwpH1eMJKo

— rAVe [PUBS] (@rAVePubs) October 15, 2020
A takeaway from this session: These seemingly complex strategies — like media triggering — are very much within reach, even if you're currently an advertiser without knowledge on direct-response campaigns. Just reach out to Broadsign or Sage + Archer for help!
DOOH: Critical to the Public and Advertisers
Moving along with Thursday's coverage, this next session, judging by the title, was set to cover an important pillar: serving the public community with DOOH. With the rate at which the AV industry is becoming engrained in things like programmatic DOOH advertising, this was a must-see.
Panel guests included Aimee McKay, client partnerships director at Clear Channel UK, and Phil Hall, joint managing director of Ocean Outdoor.
The OOH industry as a whole, McKay started, has started to invest a lot in data. Radical shifts in behavior this year led to key learnings that people are spending more time locally, as opposed to in key cities, she added. Could that mean less of a divide between peak and off-peak targeting times? Data has been important in bringing OOH back and giving confidence to more advertisers and brands, McKay continued.
OOH is now, of course, becoming digital, Hall added. One of the main selling points of DOOH for Hall has always been flexibility — getting rid of the red tape you'd typically find with traditional OOH (e.g., reducing lead times and cancellation times). Flexibility, enabled by the technology in DOOH, has helped organizations manage during the pandemic. Especially when, back in March, all of the rules started to change.
We should all care about driving results in our campaigns, but connecting with the consumer is actually an art. Regarding DOOH specifically, we already know digital spaces are valuable, but just how valuable? Programmatic and automation has positively disrupted the media-buying and planning process "at the switch of a button," McKay continued. Programmatic is an area with a lot of "test and learn," but the pandemic has accelerated DOOH to show the value of programmatic quickly.
A learning from this session: Putting the consumer at the center of our media plans means telling a cohesive brand story. Programmatic and DOOH — with how they've evolved as of late — are allowing advertising and AV industries to complement each other. Media buyers are demanding self-serve flexibility, with easy-on, easy-off campaigns in light of always-changing information and messaging. This year has the potential to be the year remembered as the great transformational year for programmatic and DOOH.
Day Three (And Overall Event) Takeaways
The DPAA has done a great job of keeping its members informed and ahead of the disruption in 2020. This year's Video Everywhere Summit was proof of that.
Three days into the DPAA event later, our expectations were met — the lineup impressed, and the content was fresh. This was an important event for both marketers and the AV industry — covering digital out-of-home and its important role in brands' omnichannel strategies. But we really feel that it should be just the start of the conversation bridging the two industries, advertising and AV, together.
With a background in advertising and interest in audiovisual technology, I was excited to cover the event and offer a perspective bridging these two industries. They do, after all, go hand in hand. One is not possible without the other.
Parting food for thought: After all this, what do you think? Do you think we've faced three years of progress within three months? Will the DOOH industry rise to the challenge in this new creative era?
If you missed the DPAA Video Everywhere Summit but registered for the event, you can log in to view the archives starting Monday, Oct. 19.