Well, after a frantic week of catchup caused by being in Amsterdam for a week for ISE, I am preparing to go off to Atlanta for the InfoComm Live event.
For those of you not familiar with it, InfoComm Live is the association's annual gathering for management in the Live Events (read "AV Rental and Staging") portion of the industry.
This will be the third such event, and this year it is being held in Atlanta.
For the past two years, this has been an invitational event, to which  I was fortunate enough to be invited both times, and I have filed a number of blogs and podcasts from each. If you have the inclination, you can look them up on www.ravepubs.com in my section of the BlogSquad pages.
This year, they opened it up to registration from the public, which has produced an interesting and varied guest list – some old friends from the rental business that I am looking forward to catching up with, as well as some new faces I am looking forward to seeing.
The venue this year will be the Georgia aquarium, a fascinating site in itself. According to a discussion I had with one InfoComm executive at ISE, we will be meeting in the aquarium where we can watch beluga whales go by as we are meeting. Given the ADHD component that is so heavy in this crowd, I'm wondering how difficult it will be to pay attention, and given their excitability, I am wondering if anyone will wind up in the tank.
Anyway, you can see more about the event at the following URL:
http://www.infocomm.org/cps/rde/xchg/infocomm/hs.xsl/35461.htm
and I will be posting regularly from site to give you the news from this part of the industry.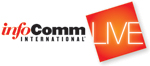 JRR